Mother's Day is always the second Sunday of May. As with any holiday or celebration, giving yourself enough time to give a thoughtful gift is important! While there are many great ideas,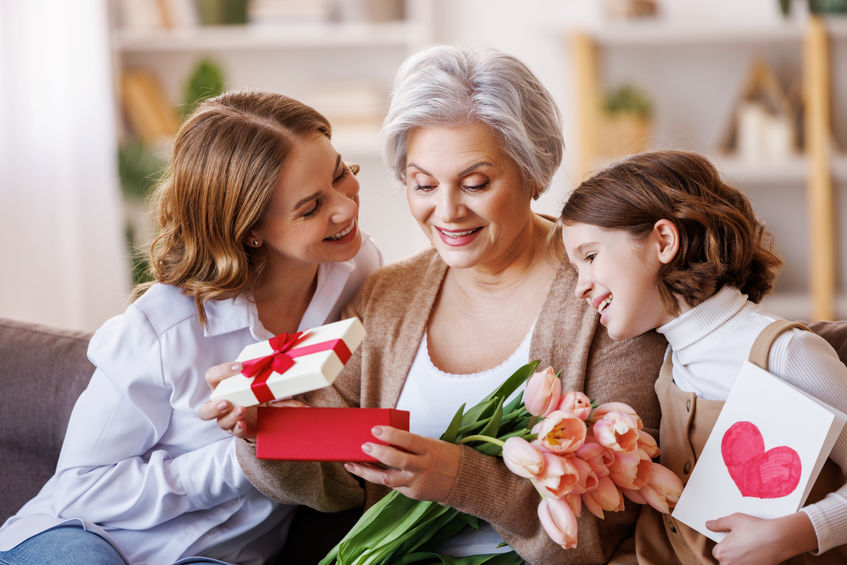 we recommend going with a gift from us here at K. Kannon. Our Willow Tree Figurines, Engraved Plaques, and Keepsake Boxes make for thoughtful and sincere gifts. Below are three more reasons to consider shopping for Mother's Day with us.
Uniquely Made
Our Willow Tree Figurines are uniquely made. Each piece is lovingly made from original sculptures and carvings by artist Susan Lordi. You may notice that none of our figurines don't have faces- if you're wondering why you're not alone! An intentional choice by the artist, the figurines' unpainted faces allow the recipient to imagine themselves and their loved ones on their figurine- which is more special than a generic painted face.
Amazing Accompaniment
Each of our handmade creations are great on their own; however, they also do well alongside other gifts. For example, if you're welcoming a dog into the family, consider adding our Willow Tree Angel of Comfort! If you purchased earrings to give as a Mother's Day gift, rather than leave them in the box from the store, wrap them in one of our heartfelt keepsake boxes. The extra step will show you truly care.
They Can Become A Tradition
A major benefit of our unique gifts is that we truly have one for every occasion. As such, they make for great traditions! Include a new figurine each Christmas, or make it a tradition to give a Mi Casa Figurine as a housewarming gift.
For a truly special gift, look no further than K. Kannon Company. We have figurines, keepsake boxes, and plaques for every occasion! If you have any questions or want to place your order, please visit us online or call us at 1-800-226-1044.