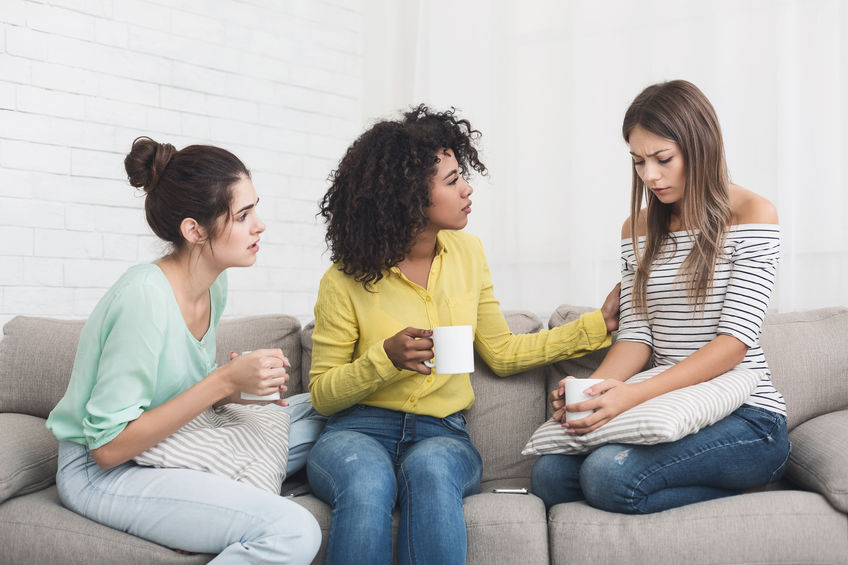 Having a friend going through a hard time is never easy. Knowing how to best help them in their time of need can be difficult. At the end of the day, we all want our friends to be happy and feel loved, so below are some tips on how to check in with your friend going through a hard time.
Reach Out
If you know that your friend is struggling, reaching out to them is a great start. Whether it's a call, text, email, or even stopping by, letting them know that you are there for them will ensure they feel cared for. Even a simple "I care about you, and I'm here for you," can go a long way.
Listen
Often we jump in with solutions or answers. And while it comes from a place of meaning well, it can be frustrating for someone just looking to share their thoughts and feelings.
If you aren't sure if they are venting or seeking advice, ask! Asking, "Do you want advice or for me to sit and listen?" is a straightforward way to show you truly care about their needs.
Send a Thoughtful Gift
Sending a thoughtful gift to your friend is a great way to bring some joy. It also will remind them that they are loved and cared about each time they look at it.
For a truly special gift, look no further than K. Kannon Company. Each of our lovingly made pieces features different scenes and depictions. The figurines' unpainted faces allow the recipient to imagine themselves and their loved ones on their figurine- which is more special than a generic painted face. We also offer handmade engraved plaques and keepsake boxes to get. If you have any questions or want to place your order, please visit us online or call us at 1-800-226-1044.