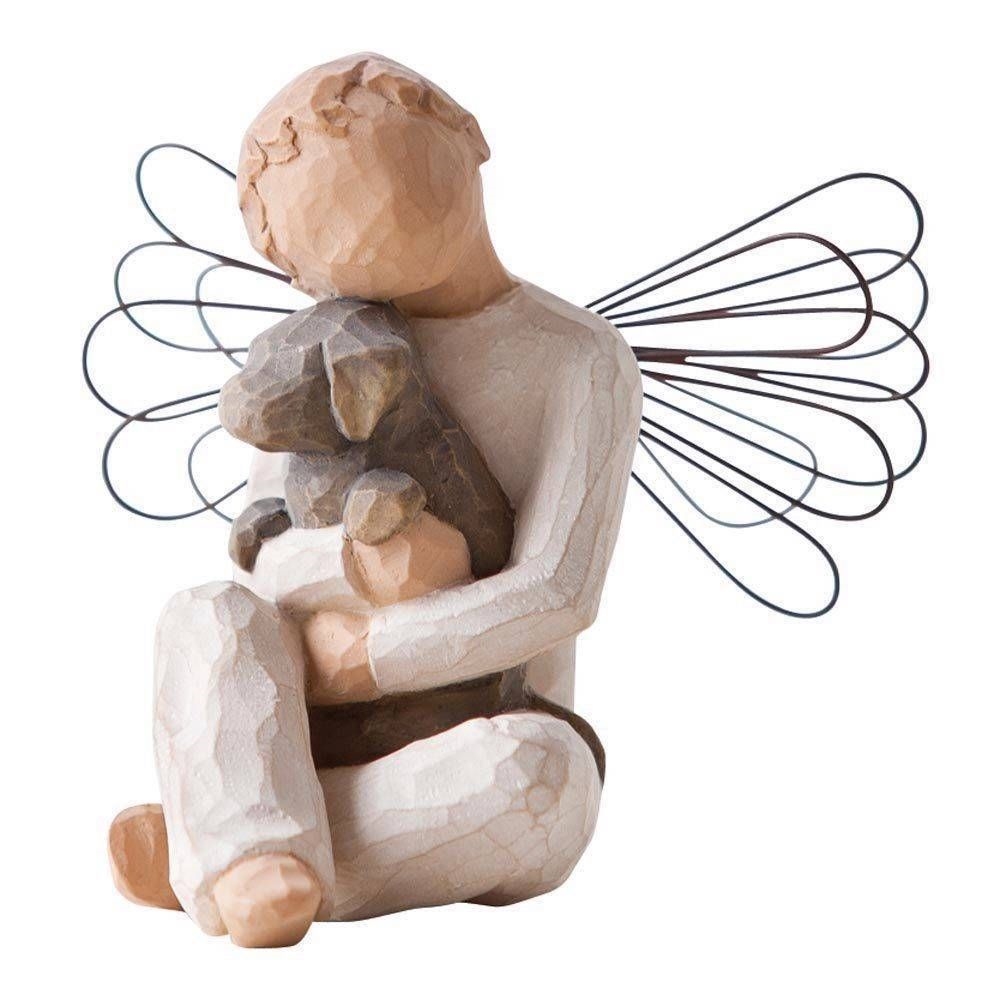 Dogs are a large part of their families' lives. To many families, their dog isn't just a pet- it is another part of their family. Whether you are giving one of the below gifts to someone who has lost their dog or to a dog lover, they will surely appreciate the kind gesture. Below are three unique gifts for dog lovers- each with the central theme of loving your dog.
Willow Tree Angel of Comfort
This figurine displays a boy with angel wings hugging an adorable puppy.
Willow Tree True Keepsake Box
This keepsake box is perfect for small trinkets. It depicts a woman holding a dog, and on the inside, it reads "truly a friend."
Willow Tree Hug Engraved Plaque
This plaque is of a young boy giving his dog a tight hug.
All of these gifts are perfect for any location or situation. You need a special product to commemorate such a special bond between humans and their dogs, something that showcases the immense love and bond that is there.
At K. Kannon Co., we believe in lovingly made, unique gifts for the dog lover in your life. Our products don't just stop there, though! We have figurines for every situation- best friends, mother and son, and more!
Our lovingly made pieces are unique, making them a fantastic gift option. The figurines have unpainted faces, which is an intentional statement by the artist. Without painted faces, the recipient can imagine themselves and their loved ones on the figurine, which is more special than a generic painted face. We also offer handmade engraved plaques and keepsake boxes to get. If you have any questions or want to place your order, please visit us online or call us at 1-800-226-1044.