At K. Kannon Company, we are well known for our large selection of Willow Tree Figurines and Willow Tree Plaques. With plenty of options available, it's easy to find a figurine or plaque that appeals to your history, beliefs, or life lessons. Whether you're looking for a gift for a new parent or a housewarming gift for a neighbor, Willow Tree figurines and plaques are the perfect personal gifts to give.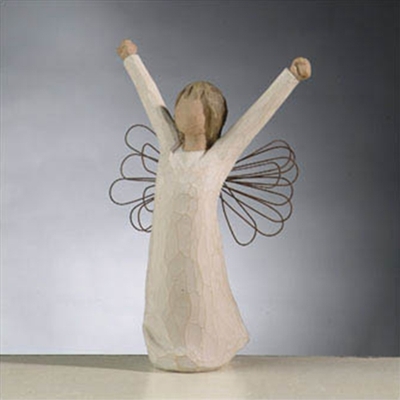 Let's take a look at some common questions we often receive from those looking to purchase a Willow Tree Figurine or Plaque:
What are Willow Tree Figures Made Of?
The original of each figure is sculpted and carved by Susan Lordi using a special sculpting clay. Once the design is complete, the original is sent to a factory in China, where it is cast in resin that captures every little detail of the original figure. After the resin is cured, each figure is then carefully hand-painted.
How Should You Care For a Willow Tree Figurine or Plaque?
The paint used on your figurine or plaque is water-based, so you should avoid using water to clean your figurines or plaques. For the best results, dust your products with a dry brush or gentle soft cloth.
Remember, if your plaque or figurine is exposed to different weather conditions, the paint may wear off unevenly or fade in color.
What to Do If Your Willow Tree Breaks?
Our figurines are made of resin, which means they can break if not properly handled. If this happens, you can use a very minimal application of Epoxy along the site where the break occurred. Then, line the piece into place and hold it until it sets.
How Can You Tell if You've Received an Authentic Willow Tree?
Susan Lordi sculpts and carves each of her pieces before sending them out to China. If you purchase a Willow Tree Figurine or Plaque and you notice that a piece has ©Susan Lordi along with a date carved into the piece, then you can proudly say that you have an authentic piece!
If you're looking for the perfect gift, K. Kannon Company is here to help. Shop our Willow Tree collection online today and give us a call at 1-800-226-1044 with your questions about our available figurines and plaques.