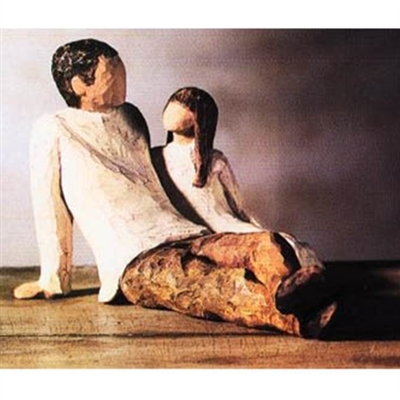 As Father's Day approaches, the aisles of flasks, beard oils, and grill tools can get overwhelming. It can be hard to pick out a gift for someone who is so special, and that had such an impact on your life! You want to choose a gift that is thoughtful, one of a kind, and sends the message: "I love you, Dad." That is where we at K. Kannon Co. come in. Our handmade willow tree figurines speak to the heart and soul. Below are a few more reasons to purchase one of our figurines as a truly special Father's Day Gift.
Handcrafted with Love
Nothing is more special than a handcrafted gift. In the age of hyper-consumerism, choosing a handmade and unique gift is a great way to stand out and show just how much you care. No mass-printed "#1 DAD" mug can stand when compared to our family figurines. When paired with a loving card or note, this gift is sure to fill the room with emotions.
One of a Kind
Our lovingly made pieces are unique, making them a fantastic gift option. The figurines have unpainted faces; which is an intentional statement by the artist. Without painted faces, the recipient is able to imagine themselves and their loved ones on the figurine, which is more special than a generic painted face. If you aren't completely satisfied with just the figurine, we also offer handmade engraved plaques and keepsake boxes to get in addition.
At K. Kannon Co. we believe in lovingly made, unique gifts for a holiday as special as Father's Day. Our products don't just stop there, though! We have figurines for every situation- best friends, mother and son, and more!  If you have any questions, or to place your order, please visit us online or call us at 1-800-226-1044.