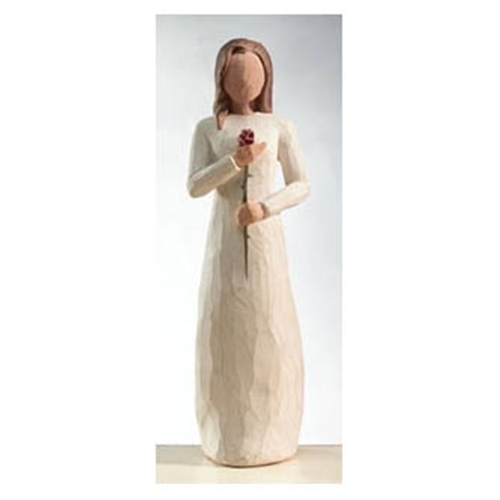 With most people giving their significant other flowers or candy on Valentine's Day, it's important to buy a gift that stands out from the rest when you want to tell that special someone "I Love You."
When you're looking for a gift that will show how much you care, we suggest a Willow Tree figurine from our team at K. Kannon Company.
We are proud to offer a number of figurines perfect for expressing your love for that special someone this Valentine's Day. Below are three of our favorites.
Je T'aime (I Love You) Figurine
The Je T'aime (I Love You) Willow Tree figurine stands tall and cradles a heart close to her body. The gift card reads, "In any language, it's you I love."
This is the perfect figurine to express your love for that special someone, whether you've been with them for years or only a few months.
Let the love of your life know how much they mean to you with this one-of-a-kind gift.
Love Family Figurine
The Love Family figurine is perfect for not only celebrating the love you share with that special someone, but the family that you have created with them. The figurine depicts a woman holding a rose, and the included card reads, "Love, everlasting and true."
This is a perfect gift for your wife and will let her know that it's her love that has helped create such a special family unit.
Sign for Love Angel Figurine
The Sign for Love Angel figurine is truly unique and features an angel with her hands crossed over her chest.
The card simply reads "I love you," and is the perfect gift to tell your loved one how you feel about them.
To place an order for any of these three Willow Tree figurines for Valentine's Day, we ask that you call on our team at K. Kannon Company. We proudly offer a variety of hand-crafted figurines for our valued customers and will be honored to help celebrate any important event in your life.
To place an order for one of the figurines that we have available, we ask that you reach out to our team today at 1-800-226-1044.