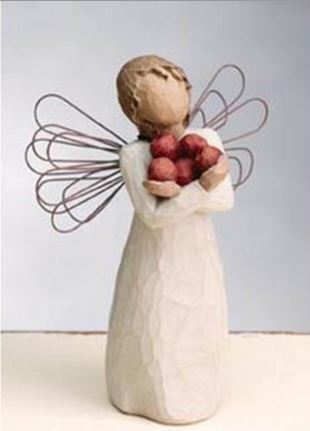 Collectors will tell you they didn't necessarily pick a certain date to start a collection, but, instead, "it just sort of happened." For instance, there are little boys who enjoy playing with Matchbox cars, and then they grow up to be big boys still collecting these detailed, cool diecast cars. There are little girls who get one doll and love it so much that they find another doll and another and another, and sooner or later they have a growing doll collection. Then there are people who are a little bit older, and they "finally" have the money to start a collection of things they couldn't afford before they got a steady income of their own. Don't forget about the people who mention to others what they love, and then that becomes "the gift" they get for their birthdays and other special occasions for years and years.
What are some reasons to start a collection of something you love, like figurines? Well, it's fun to see what one can find– there's a bit of a challenge to it. With most items, there are limited editions that are harder to find, and those are exactly the items that serious collectors will seemingly go to the ends-of-the-earth to obtain.
It turns out that collectors often band together to share information about the item(s) they collect. It can get to be quite a social "club." They have Facebook groups, meet-ups, shows and other get-togethers where they can swap items, buy items, and/or just hang out with other like-minded fans of certain things.
There's a sense of personal pleasure that comes from starting and maintaining a collection. Indeed, the collection itself becomes a point of pride– something that sets that person apart from others. It can feel very rewarding to show off a collection to people who will "ooh and aah" about it. Plus, collecting increases a person's knowledge as they learn about the various items they collect.
For people who want to feel as if they control a little part of the world, a collection fulfills that need. In essence, a person's collection is something they're in control of, and they make the rules. For instance, if they only want to collect yellow M&M merchandise, and be known for that, they can choose to do just that. The collection can be as small or a big as they want it to be. Some people have whole rooms in their homes filled with collectibles!
K. Kannon Company is known for supplying collectors with Willow Tree figurines. Browse the site to see the many Willow Tree items K. Kannon Co. offers.