There often aren't words or cards that say exactly the right thing when it comes time to celebrate the mother in your life. This Mother's Day, give a gift that will remain a treasured piece of your mom's home for years to come: a Willow Tree figurine. Here are some of our favorites that can help you celebrate all the wonderful moms in your life this Mother's Day.
Willow Tree Shine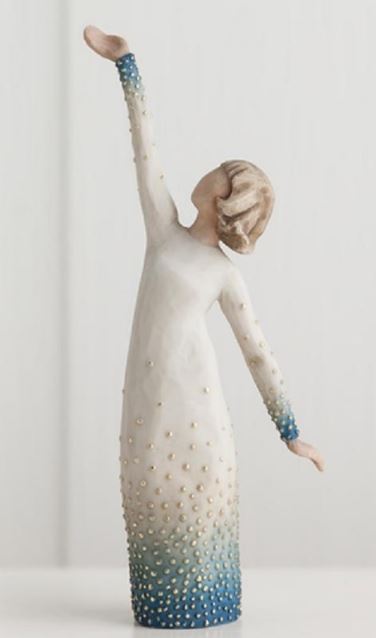 The Willow Tree Shine Figurine depicts a joyous woman with her arms held in the air, spreading her joy and light for all to see. The card included reads, "You have a radiant inner light." For the moms who are the light of their families, this makes a perfect, thoughtful gift.
Willow Tree Grateful
The Willow Tree Grateful Figurine shows a woman standing tall with her hands clasped around wildflowers. The card with this figure says, "I'm so grateful for your friendship." Celebrate your mother who has become a friend and a confidant in recent years with this Willow Tree figurine.
Willow Tree Mother and Daughter
The Willow Tree Mother and Daughter Figurine depicts a mother and her young daughter embracing. The young daughter looks up at her mother, their faces pointed at one another in celebration of their unique connection – perfectly stated in the included reading: "Celebrating the bond of love between mothers and daughters." This figurine would make a perfect gift for a new mother, showcasing the lifelong significance of the mother-daughter bond.
Willow Tree Mother and Son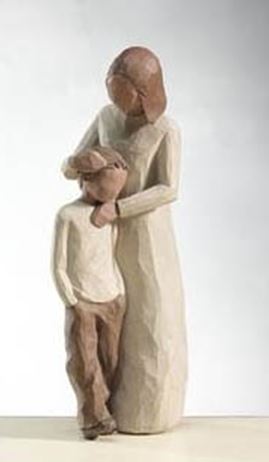 Similar to the Mother and Daughter figurine, the Willow Tree Mother and Son Figurine shows a mother gently embracing her toddler son. The reading for this pair is "Celebrating the bond of love between mothers and sons," and this figurine is perfect as a gift from a son to his mother at any age.
Willow Tree Heart and Soul
The Willow Tree Heart and Soul Family Figurine is unique in that it can work for several different pairs. The two figures can be interpreted as either a mother and a daughter or two sisters having a heart-to-heart. The tag reads, "Open hearts, sharing souls, trusted friends." This figurine makes the perfect gift for the mother who has been a confidant over the years or for a cherished sister who is always there for a hug or a conversation.
Willow Tree offers a full range of figurines that are a great gift for Mother's Day. Whether this is your first figure or the latest addition to an existing collection, you can find the perfect option in our collection. Shop the full selection of Willow Tree family figurines online now or call K Kannon at 800-226-1044 today to learn more.