On average, there are about 250 babies born a minute- that's over 130 million in just one year! With babies constantly being born, chances are you or someone you know has just welcomed their own little bundle of joy into the world.
Creating new life is an amazing event and momentous occasion in a parent's life.
Check out some of our Willow Tree Figurines celebrating the relationship between child and parent: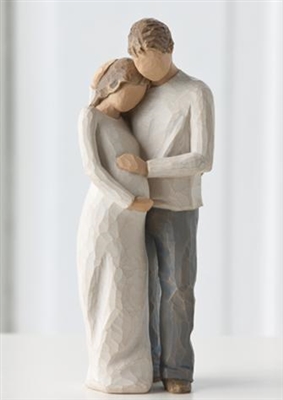 This figure depicts an expecting couple standing together with their hands on the mother's belly. This signifies their love for the unborn child and the unity between a growing family.
This figure shows a mother with her two children, one a young boy and a smaller baby boy. The mother holds them with a warm embrace.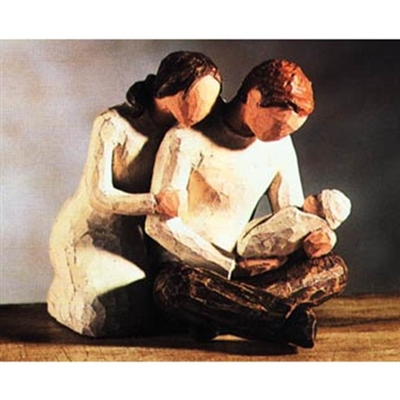 A beautiful figurine displaying two proud parents, the Willow Tree New Life Family Figurine is comprised of a new mother and father sitting together and gazing fondly at their new bundle of life. The baby rests comfortably in the father's arms, as the mother leans on the father, looking on in the life she created. At 5 inches tall, this figurine reads, "Celebrating the miracle of new life."
The Willow Tree Angel of Mine family figurine has a card that reads "So loved, so very loved," and the standing figure expresses so beautifully the bond between mother and child.
There are many great Willow Tree family figurines that are perfectly precious family keepsake figurines. Our figurines work well as presents or to add to a growing collection! Shop our collection online or call K Kannon today at 800-226-1044 to learn more.