With Thanksgiving right around the corner, it is that time of year we start thinking about all the things in our lives that we are thankful for. Whether you had a great year or a tough one, there are always things that keep us going and that we appreciate all year long, but especially during the holiday season. These figurines are a great way to show that special person who you're thankful this season just how much they mean to your life.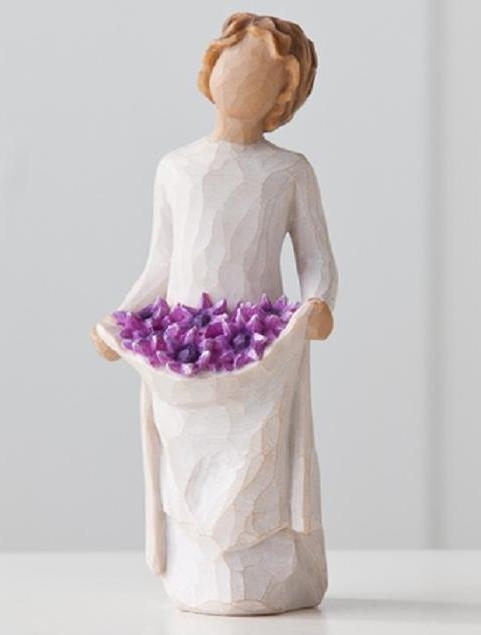 This figurine is perfect for any guest who you are welcoming to your table, whether they're joining you for the first time or the 20th time. This gift shows that you feel as though this guest brings nothing but joy into your life. The figure stands 5.5 inches tall and will be treasured by anyone that it. The card reads "You're simply a joy in my life," a perfect sentiment for that special someone who brightens your days just as the brightly as the figure's purple flowers.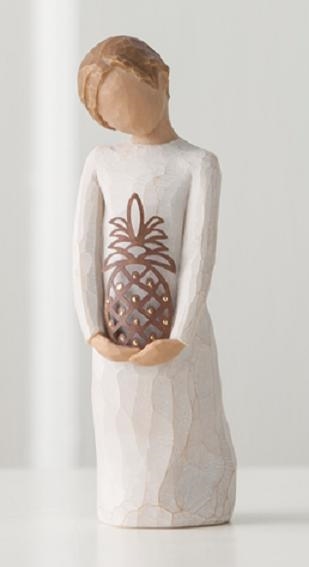 If you are looking for a way to show guests this year that you are so happy that they came to enjoy the season with you, the Willow Tree Gracious figurine is the perfect way to do so. Standing at 5.5 inches tall, comes with a card that reads "A warm welcome from me to you." The pineapple is a symbol of gracious hospitality and comfort during the holiday season, making the figurine's offering a perfect way to show you're thankful for such great friends and family in your life.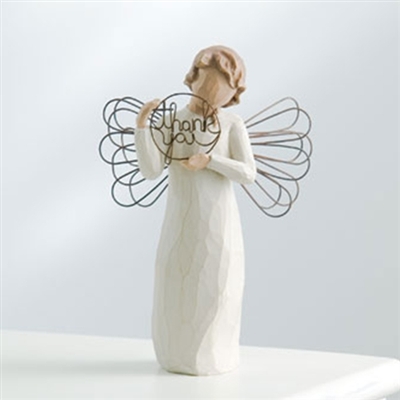 If you are a guest in someone's home this Thanksgiving and want to bring a gift to thank them for hosting and making an amazing feast for you to enjoy, consider the Willow Tree Thank You figurine. The card on this figure reads "With sincere thanks." which can be as simple as your thanks for the holiday company and food or a deeper appreciation of all the ways that person helps and supports you in your life.
There are so many ways to show those that you care about that you are thankful for them and all the joy and comfort they bring to your lives. Consider showing your thanks with one of our beautiful figurines this season.
Visit K.Kannon to view more Willow Tree Angels!