We all strive for meaning. It is part of human nature. Life is a rollercoaster and it is comforting and reassuring to find meaning in times of joy, sorrow and uncertainty. It enables us to find the strength to keep moving forward. It comes from our relationships with those around us, but it very often manifests in symbols or objects. Whatever form it may be, meaning enriches our lives.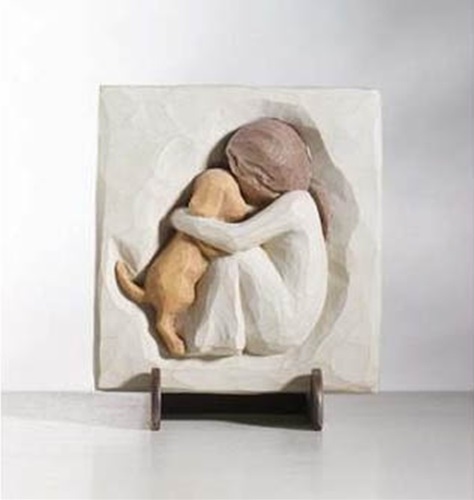 Imagine you have just moved into a new house. This is a very exciting new chapter of your life. It is a joyous occasion, but naturally, there will be an adjustment period. This new place doesn't yet feel like home. After all, you have not yet established any meaning inside of this new house.
It's time to make this house your home. The best way to do so is to begin moving in and decorating. Filling the house with your meaningful possessions will allow you to embrace this new change. At K Kannon, we carry a collection of Willow Tree engraved plaques that are a great way to liven up your space.
We have more than 10 different engraved plaques to choose from. These gorgeous engravings depict themes of family, love friendship and faith – themes to which everyone can attach their own personal meaning and specific memories. These engraved plaques are meant to be decorative and can make a great way to fill your home with touching symbols, whether it's the True Friend plaque displayed over your puppy's bed or the Mother & Child plaque resting in your new baby's nursery, these plaques are a wonderful touch for your home.
Engraved Willow Tree plaques make the perfect gift for family and friends or even just as a gift to yourself. Take a look through our full selection online now, or call us today at 800-226-1044 to learn more.