Willow Tree keepsake boxes are the ideal gift to celebrate special events in the life of a loved one including marriage, a baby being born, a new pet and more.
These one-of-a-kind boxes can store special keepsakes from the event, jewelry or any other valuables. They also make for a great display piece that is sure to be enjoyed by visitors.
When you're looking for the perfect gift to celebrate a milestone or important event, consider a Willow Tree keepsake box.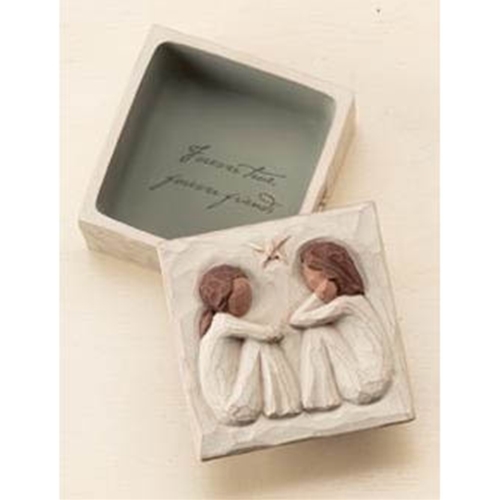 They're great for any occasion
Whether you're celebrating a friendship and want to show just how much you care, your child has an upcoming birthday, was recently married, had their first child or anything in between, a keepsake box is a great gift idea.
A keepsake box will not only show love for your friends and family members but will be a reminder of the special moments or times shared together. Each box also includes an inscription on the inside to make it even more special.
They can securely hold your special items
In most cases, the person you are gifting the box to will probably have items from their special occasion that they will want to securely store.
These keepsake boxes can safely store a variety of items including photos, jewelry, trinkets and more.
It is important to note that each box is unique and has a different size, so make sure to review the description before making a purchase.
They can be displayed in a wide range of places
Another benefit of the giving a Willow Tree keepsake box as a gift is that it makes for a great display piece. Whether they are being placed in a curio cabinet, on a dresser, desk, shelf, or other space, they can be easily displayed and will be something you'll be proud to show off to visitors.
When you're interested in purchasing a Willow Tree keepsake box for a loved one, we ask that you think of our team at K. Kannon Company.
We proudly offer several keepsake boxes that include the 'Embrace Keepsake Box', 'Friendship Keepsake Box' and more.
To learn about all of the commemorative boxes we offer, give us a call at 1-800-226-1044