If you're searching for a gift for an upcoming holiday, birthday or any other special occasion consider giving a faith-inspired figurine.
These figurines are perfect for those who fill their homes with tokens of faith and will add a feeling of warmth and love wherever they are placed.
When you want to celebrate a special occasion for a friend or loved one in the near future and give a gift that will brighten their home with God's light and a message of hope, choose a faith inspired figurine.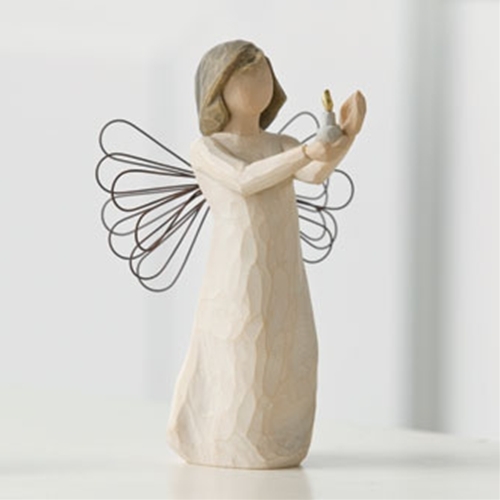 They add warmth and love to any room
These figurines are special in that they are not only a work of art but will add warmth and a loving feeling to whatever room they are placed in.
They will be something that people take notice of when they walk into the room and will be a positive reminder of the love and faith that is present in the home.
Whether it be an angel, nativity piece or something a bit more personal, these figurines will make for the perfect gift and something that your loved one can display for years to come.
They commemorate special occasions
One of the best reasons for giving a faith-inspired figurine is to celebrate a special occasion in your loved one's life. A recent marriage, the birth of a child or a favorite holiday are the perfect occasion to give these figurines and will show this special person just how much you care for them. It will act as a memento for them to always remember this significant moment in their life.
They brighten homes with an empowering message of hope
If a friend/family member is going through a tough time or is in a transitioning phase of their life, a faith-inspired figurine can be something to give them hope.
It can be displayed in a home, apartment or any other space and will be a reminder of their faith and the power that it brings. Sometimes, the smallest of gifts can do wonders for a person and can give them hope that their situation will make a turn for the better.
Whatever the reason you are considering giving a faith-inspired figurine, we ask that you think of us at  K. Kannon Co. We offer a wide selection of beautiful, personal Willow Tree figurines for any occasion.  
We will be happy to speak with you and help you find the perfect figurine that your friend or family member will be sure to cherish for years to come. To learn more about all that we have available, we invite you to continue exploring our site and to give us a call at 1-800-226-1044.